With professional backgrounds in business, law, government, and academia, we have deep experience partnering with organizations and leaders to expand their capacity to analyze and address challenging issues outside their comfort zones, creating strategies and practical plans that lead to improved outcomes. We offer a number of specific programs, but none are ever presented as a one-size fits all solution. Also experienced coaches, we are practiced in the art of meeting each client where they are and helping them envision where they want to go, identify what gets in the way, and co-create a path to get there, navigating obstacles along the way. Prior experience and frameworks help, but we know they have to be held loosely in order to be effective.​
Most helpful seminar I've attended in 13 years of practice.
Kate impressed me with her calm manner, and she had a process that gave me confidence that I could be successful. I trusted her, and it worked out great.
Kate offered an objective, informed perspective that was incredibly helpful and that I couldn't get from even my closest friends and colleagues.
Kate is the real deal. I am eternally grateful for her assistance during a difficult time in my career. I have referred several friends to her already.
Kate did a fabulous job facilitating the discussion. I particularly appreciated her engaging the group with insightful questions and the quality of her materials that people could use as a reference later on.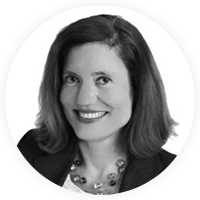 Kate Scurria Neville
Co-Founder
Kate Neville has created a career working with leaders at all levels to hone and develop new skills as they take on greater responsibilities, build capacity to expand their scope and perspective, and make strategic decisions to produce desired outcomes.   Her clients have included global law and professional services firms, financial institutions, industry associations, prominent nonprofit organizations, and public sector entities.

A cum laude graduate of Harvard Law School and Princeton University, Kate started her career in private practice at a global law firm, has held appointments at several prominent universities, and worked in management consulting, advising private and public entities to design and implement change.  Throughout her work, Kate has facilitated a range of high-stakes conversations and developed numerous programs related to leadership, change, and inclusivity.

A Certified Professional Diversity Coach (CPDC), she serves as a Mentor Coach with the Coach Diversity Institute (CDI), a Coach and Speaker for Move the Needle On-Track initiative, and co-chairs the Diversity Committee of the Women's Bar Association of DC. As both an ICF Professional Certified Coach (PCC) and a PROSCI Change Management Practitioner (CMP), Kate has done pro bono work for Diversity Woman, the Halcyon Incubator, Georgetown's Institute for Transformational Leadership (ITL), and the Association for Change Management Professionals (ACMP).

A former Texan and New Yorker, Kate currently resides in Washington, DC with her husband as recent empty nesters, and works with clients across the country.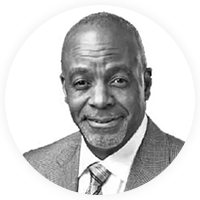 Larry Naylor
Co-Founder
After retiring as a Lieutenant Colonel in the U.S. Army and working at the U.S. Department of State, Larry Naylor supervised leadership training for a multibillion-dollar aerospace technology company for more than a decade.  He continues to provide transformative leadership development programs, training initiatives, and management consulting services to U.S. and international organizations.

Larry's clients include corporations, federal, state and local government entities, and select non-profit organizations. As a Business Impact Leadership® and Master Trainer certified by Development Dimensions, International (DDI) Learning System, he develops courses and consults across a range of management and leadership topics.

He holds certifications from Georgetown University's Institute for Transformational Leadership (ITL) in Strategic Diversity and Inclusion Management, Facilitation, and Leadership Coaching.  Larry received his B.A. from Western Carolina University (WCU), where he now serves on the Foundation Board, and a M.A. in Human Resources Development from Webster University.

Larry serves on the Council of the Economic Development Authority in Manassas, VA, where, having worked around the world, he now lives with his wife and three daughters.